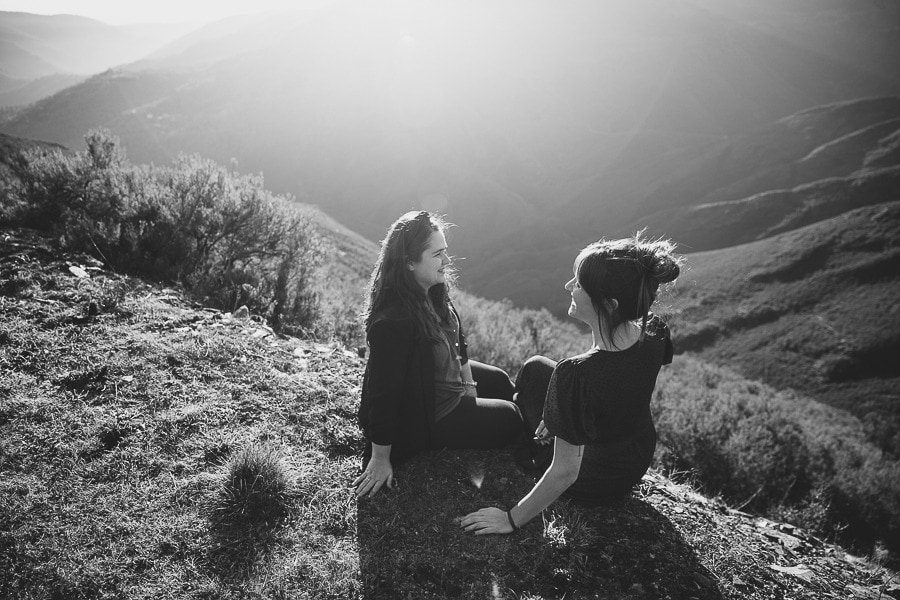 Two looks… Are you from dreams or from reality?
It's hard to create something from scratch and watch it grow. It is difficult to create something from scratch by yourself and of course it is not easy to do it together with the person most different from you that may exist in the world. It's hard but it's also fun, enriching and a complete tsunami. That is Amanda, a tsunami of ideas and action because it doesn't stop. You will see it. If she is the storm I will be the calm.
She is the one who speaks (and speaks, and speaks…) and I am the one who listens. If she is the tall one (and so much) I will be the short one. Even in this they have done us the other way around.
She the one with the plans, I the one with the improvisations. How capricious life is, wanting to have everything well organized and that you don't like to plan or want to improvise and plan everything mentally over and over again.
She the one with the dreams I the one with the feet on the ground. Although sometimes letting go sounds too good.
Have you found your photographer? It may be a mixture of the two of us.
Our way of working
The style
We have a natural and documentary style. We want you to feel identified in each photo, in every detail.
How many photos do you submit?
We have no stipulated minimum or maximum. Every wedding is different with different guests at different times.
How much time do you need to take our couple photos?
The more the better, we know that it is a very important day and you want to make the most of it with your family. In fact, we highly recommend it. We settle for 15 minutes and the ideal would be 30 minutes. We can also plan a post-wedding and we will no longer worry about the weather.
Do you take family photos?
Yes, of course. All that you want.
What is the deadline?
The date of the wedding is something that has an influence, it will also depend on whether you hire an album, post-wedding, etc. We take a maximum of six months and a minimum of two.
Do you carry spare replacement?
Yes, we carry a minimum of two professional cameras.
What would your perfect wedding be like?
Outside protocols, we love spontaneous people who enjoy every minute of their day. We will be there to preserve every moment.